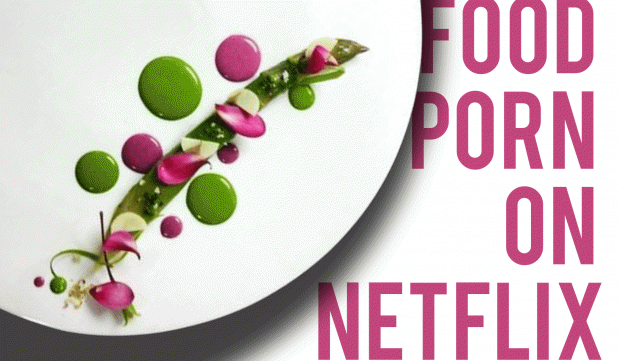 11 May 2015
Foodporn on Netflix leaves us hungry for more.
Netflix has officially entered the food porn game with a glossy new six-part documentary series "Chef's Table". David Gelb, director of the critically-acclaimed "Jiro Dreams of Sushi" takes us on a journey inside the mind of the chef. Each episode focuses on a different world-renowned chef, from a rogue chef cooking on remote island in Patagonia to a man who reinvented Italian cooking by infusing his grandmother's recipes with modern art.
The food looks stunning in every episode. In fact you've never seen so many dishes crossing the line from food to fine art. But what makes this series really stand out from all the other cooking shows is that "Chef's Table" is first of all a very powerful ode to creativity.
Click here to watch the trailer of Chef's Table and whet your appetite.
"Every time I open a cheese like this, I get emotional. In my blood, there's balsamic vinegar. My muscles are made by Parmigiano." Meet Massimo Bottura, Ben Shewry, Niki Nakayama, Francis Mallmann, Dan Barber, and Magnus Nilsson. For these Michelin Star chefs, food is not just necessary to sustain life, it's life itself. 
In exploring the identity and artistic process of each chef, the series transcends the genre of the cooking show. Gelb masterfully delves into the nuances of the craft while staying rooted in universal but at the same time very personal and genuine themes.
One of the characteristics that unite the chefs is their fiercely independent spirit. When asked what draws him to cooking, Mallman says, "It's the freedom of believing only in myself, not letting myself be led by anybody. I wanted to be my own." But this pursuit of freedom comes at a cost. As each of the chefs strives for self-actualization through the creation process, something important is sacrificed. Two of the men admit to neglecting their children in favor of the kitchen; another takes a step back from his career to be present in family life. Dan Barber, for his part, muses that being a chef entails "being attracted to a certain kind of abuse. It's exhilarating, and the challenge is: how much of it can you stand? Is that the way to live a happy life? I don't have the answer."
The episode featuring Japanese-American chef Niki Nakayama, is particularly intriguing because it explores how a female chef broke through in the very male world of Japanese cuisine. Nakayama identifies that her food is capable of embodying personality traits and being things: outlandish, loud and bold that she's personally not comfortable being, due to her cultural background.
At DEARDAN&Friends we love good food and we love good stories. The tale about struggle, failure and succes has been told many times but the way this series enlightens us with valuable business insights is a real treat. So to every creative entrepreneur and first time business owner out there: watch it, taste it and think of it as haute cuisine take out for the workplace.
DEARDAN&Friends
Make it simple but significant.
Thanks to Yann Bernard Lejard (photography), Emily Buder (Indiewire) and Ben Neutze (Crikey, Daily Review)
Recent Posts
Archives
Categories